Collage Party was a show created collaboratively on-site by Hrafnhildur Arnardottir / Shoplifter, Jan Matsson,
Jonas Nobel, Nanna Nordström, Roger von Reybekiel, Anna Rokka, Bella Rune and Jun-Hi Wennergren Nordling.
Starting from scratch this exhibition was the spontaneous outcome of a one-week long shared production process.
With additional works by: Per Johnsson, Beatrice Orlandi, Anna Åstrand, Nikolina Ställborn, Welly Anjefelt, Ida Hillefors,
Rut Gustafsson, Bianca Olsson Uukota, Iris Malmros, Agnes Larsson Lindberg, Rasmus Lindelöf, Elvina Stjernbring,
Emilia Rindefjell, Thea Schwarz, Ella Holmgren, Juli and Sonja Wennergren Nordling.
Exhibition text: Jenny Richards - Materialising the Workshop
November 28 - December 6, 2015, Smedjegatan 10, Sickla Köpcentrum, Stockholm, Sweden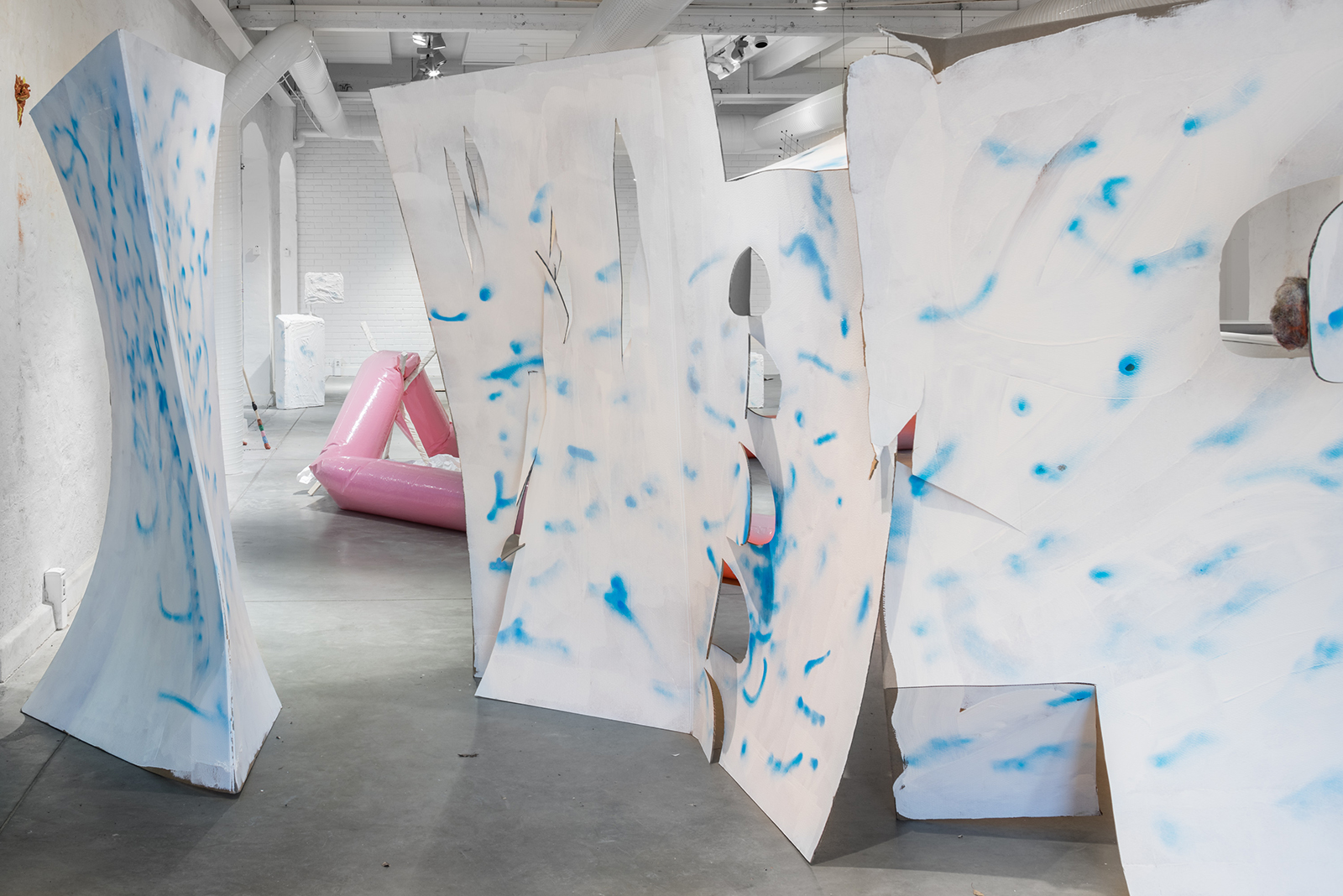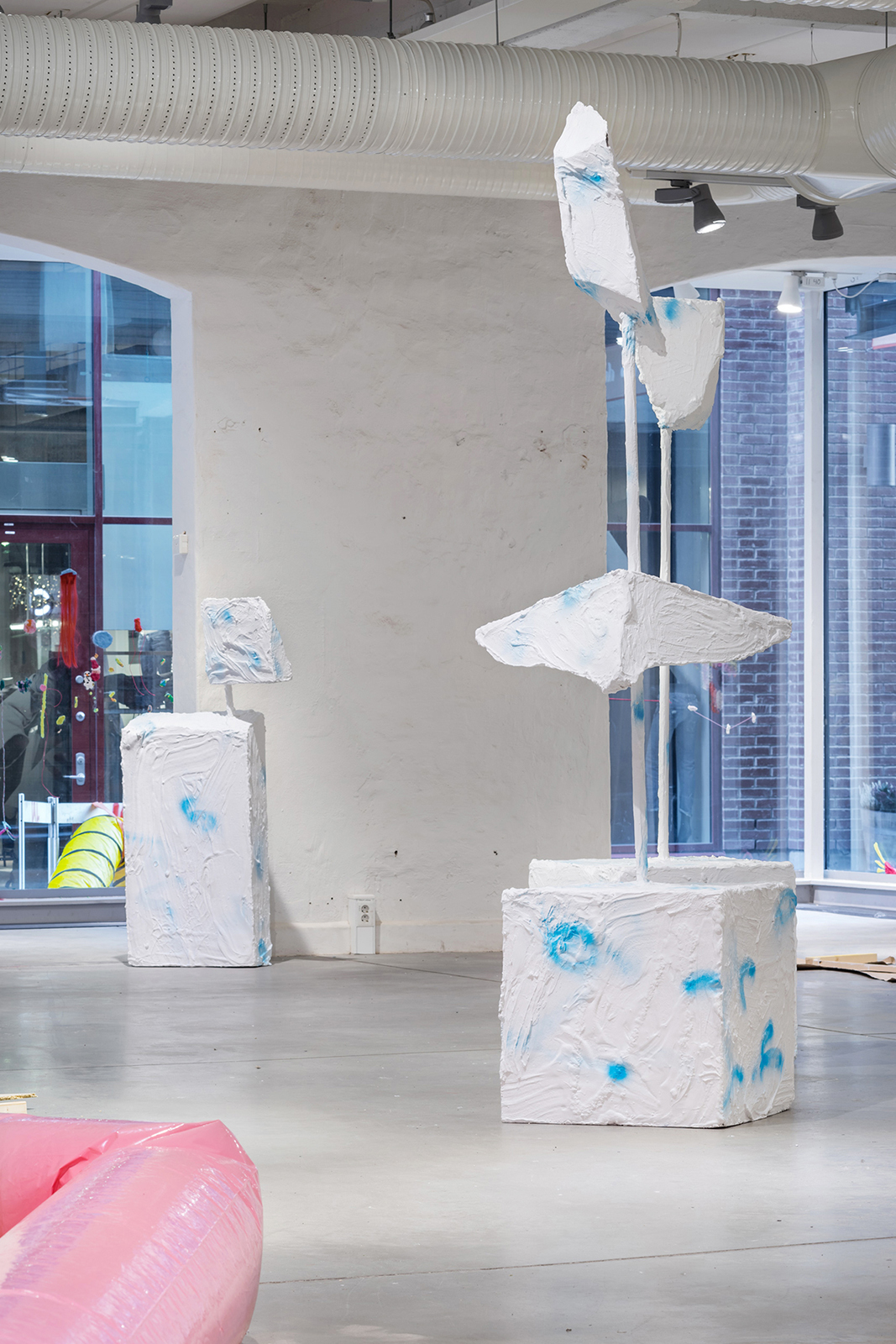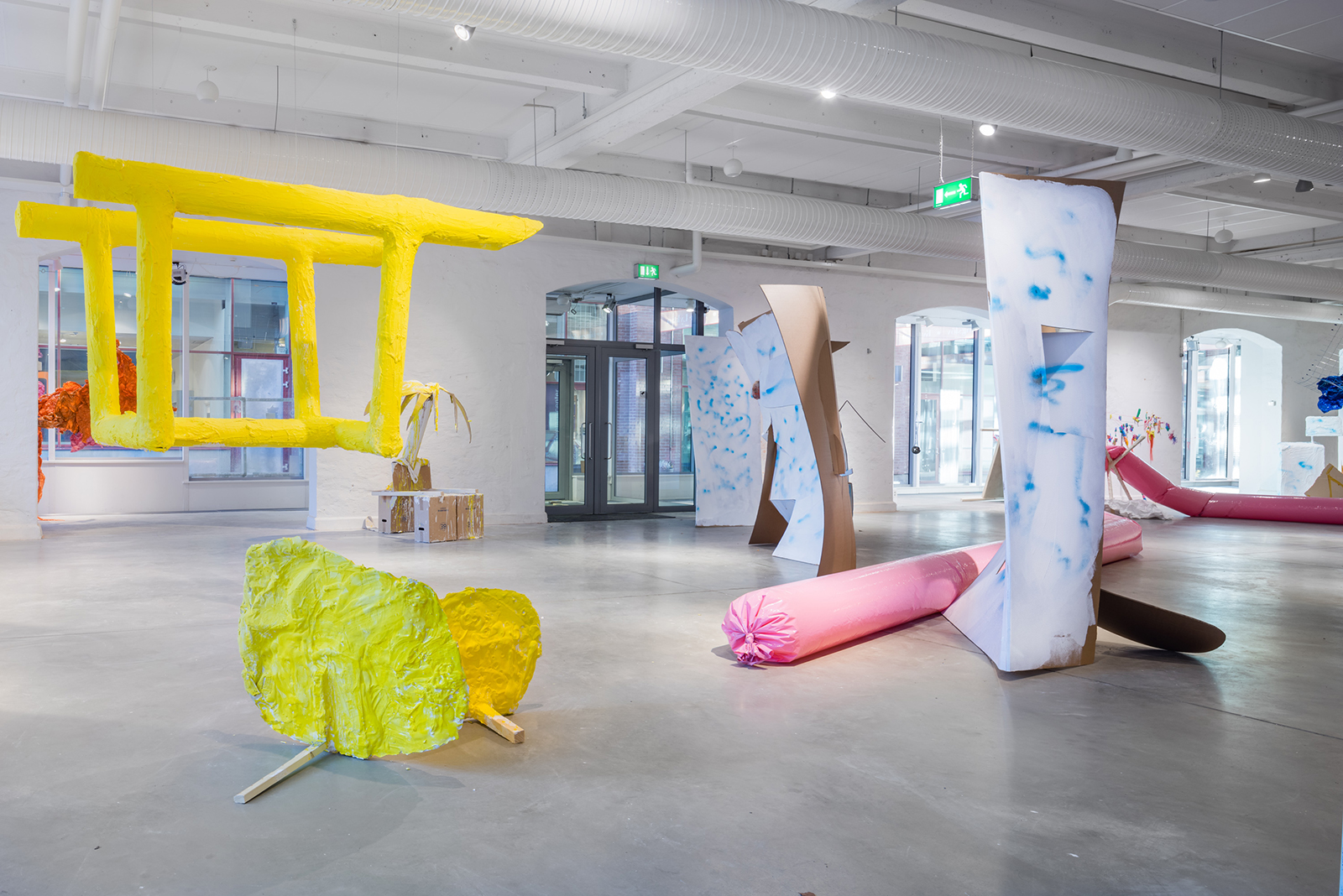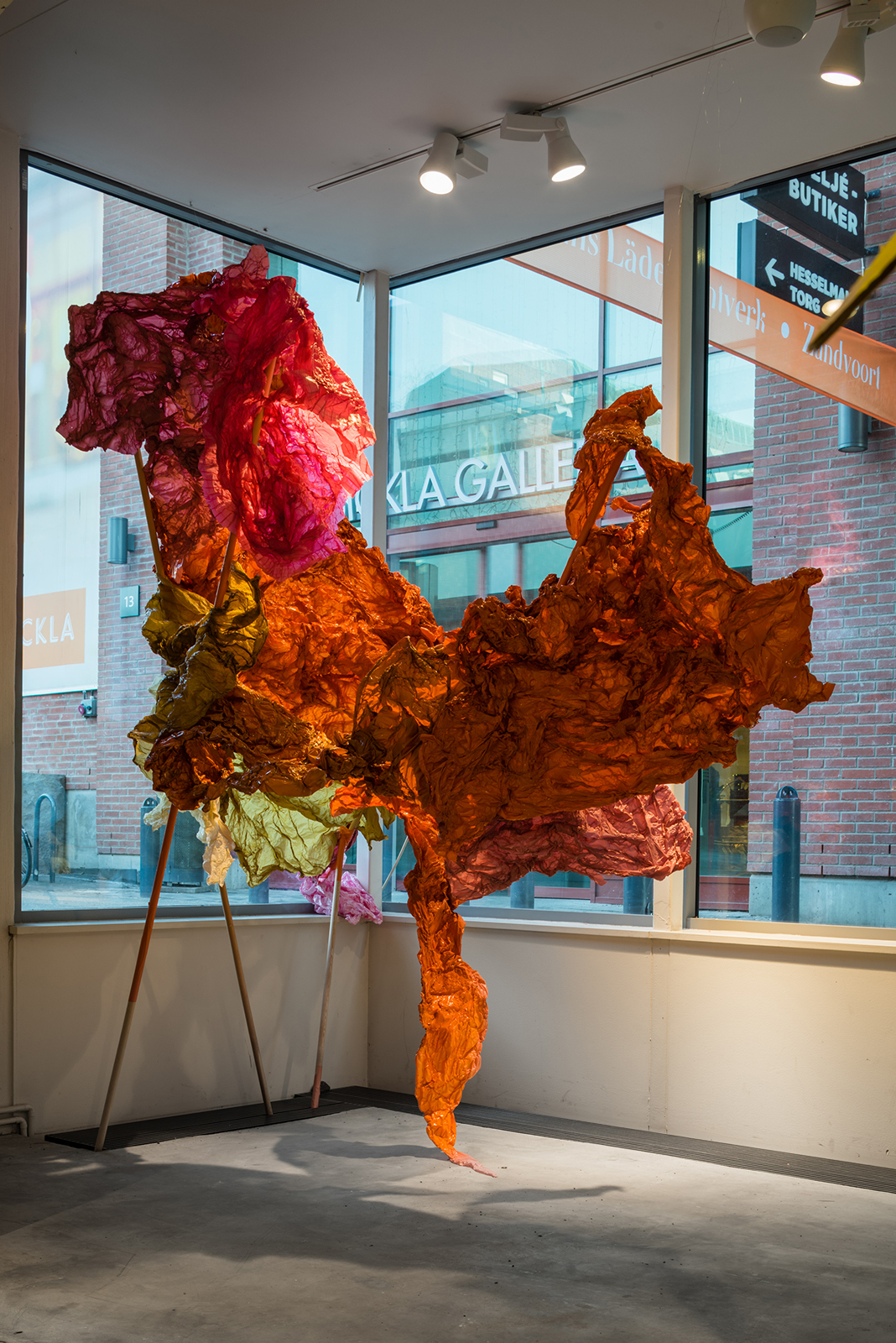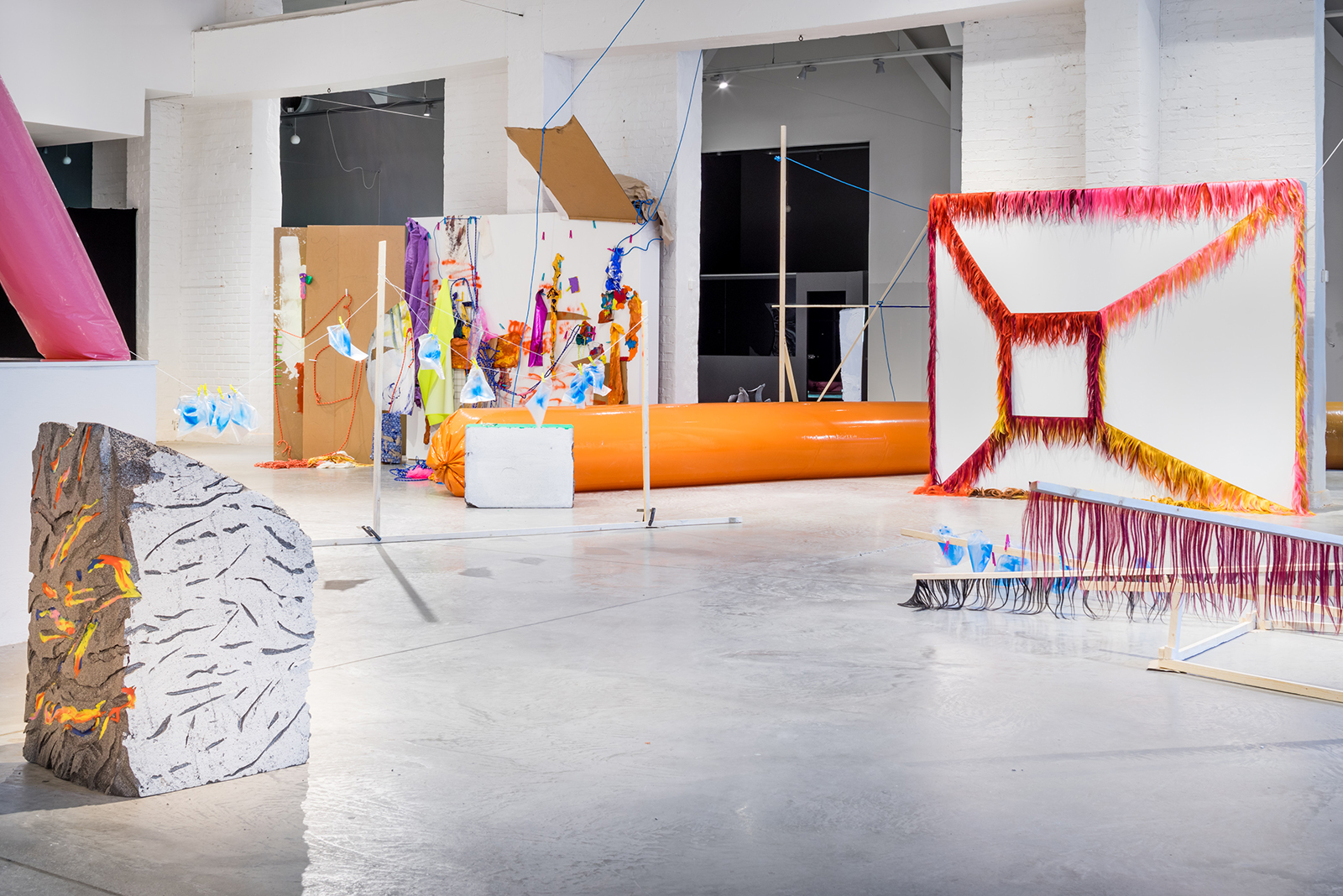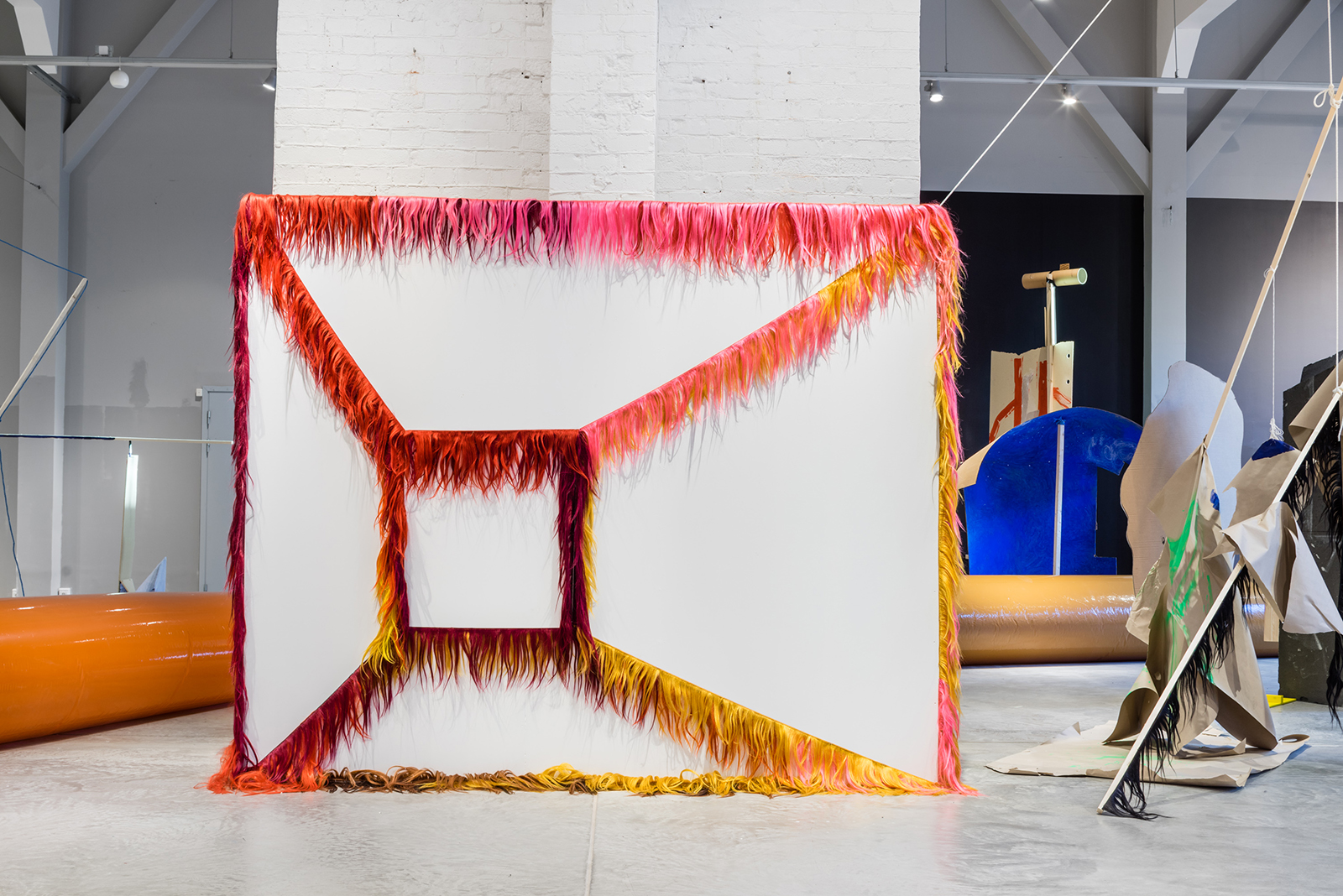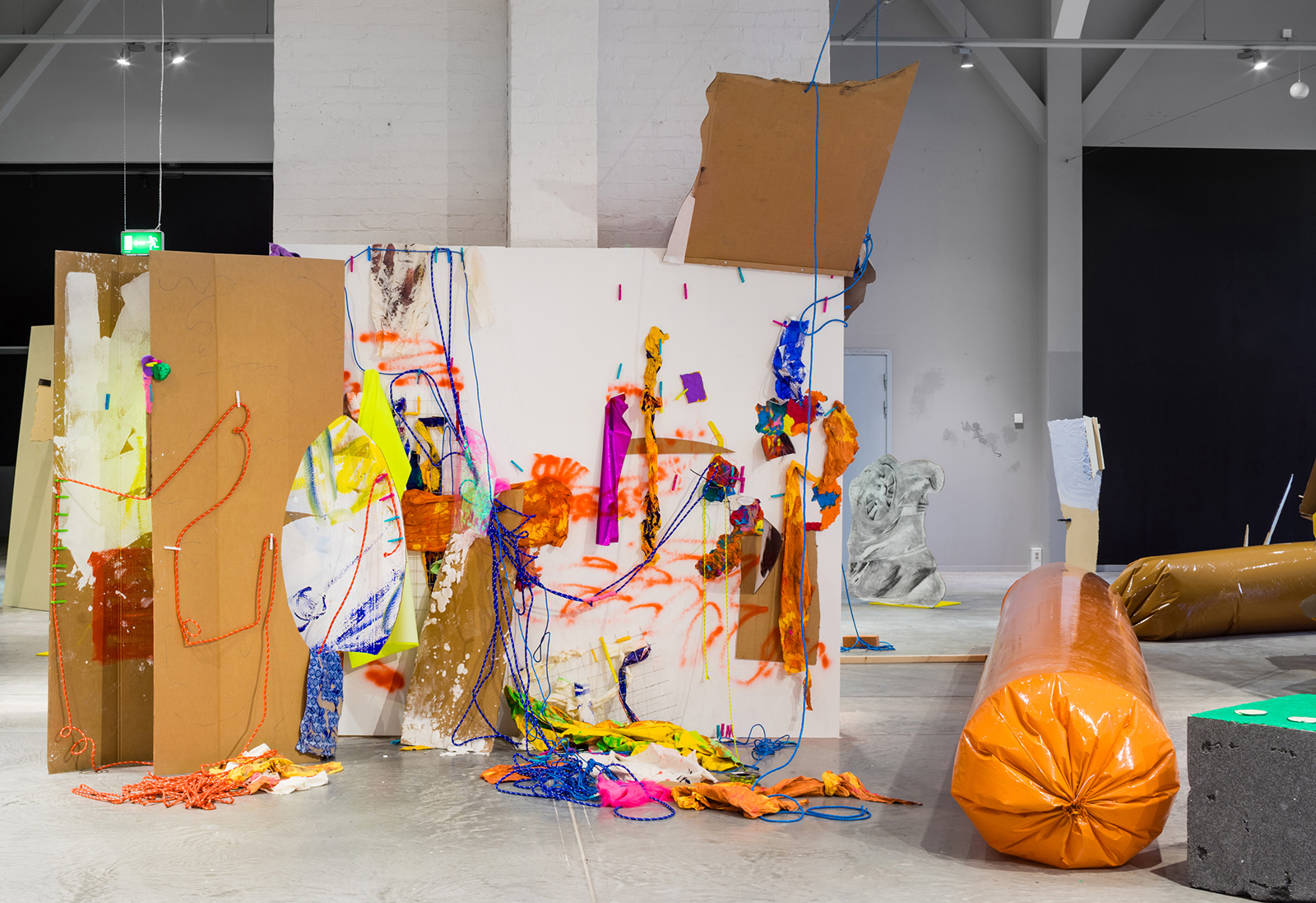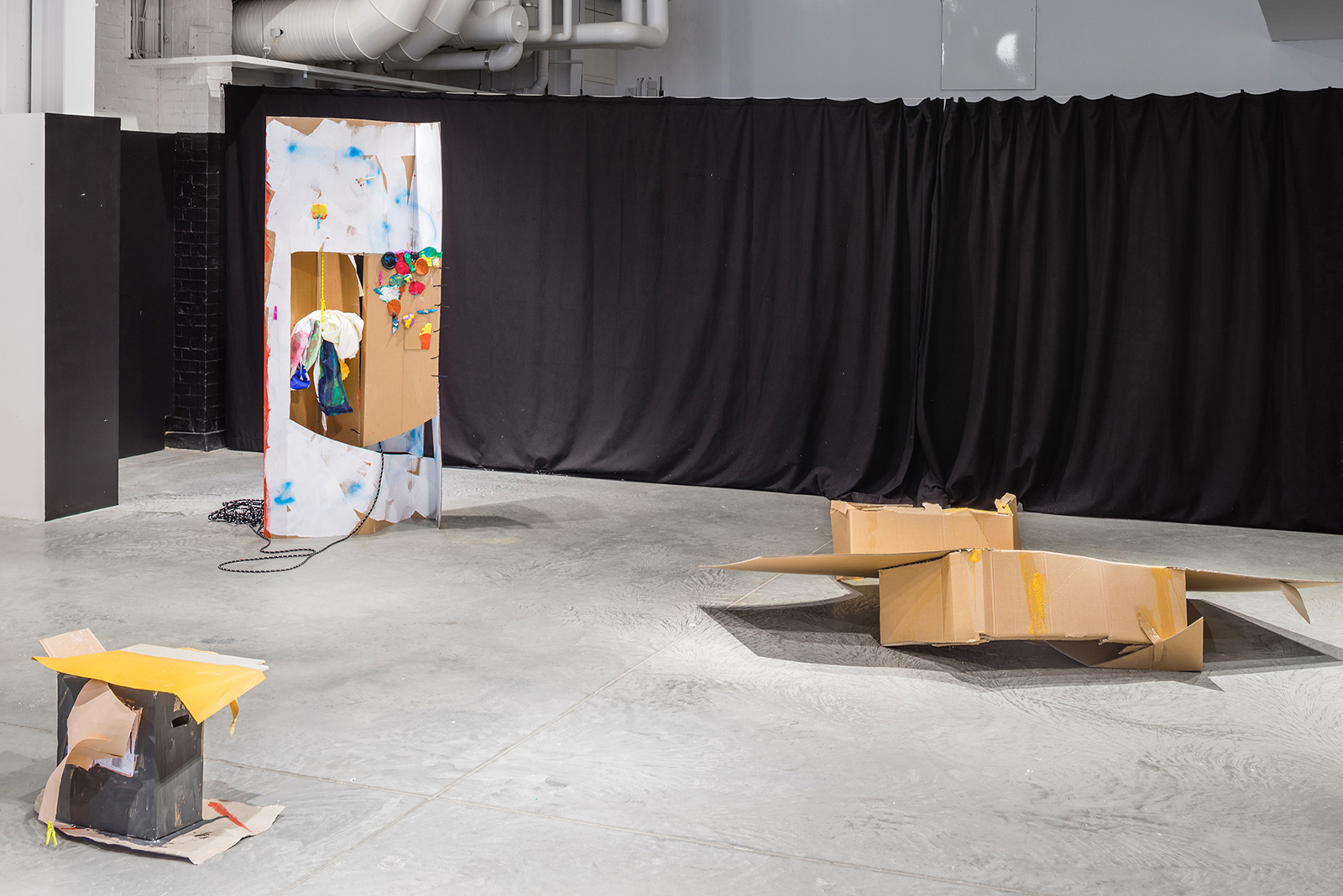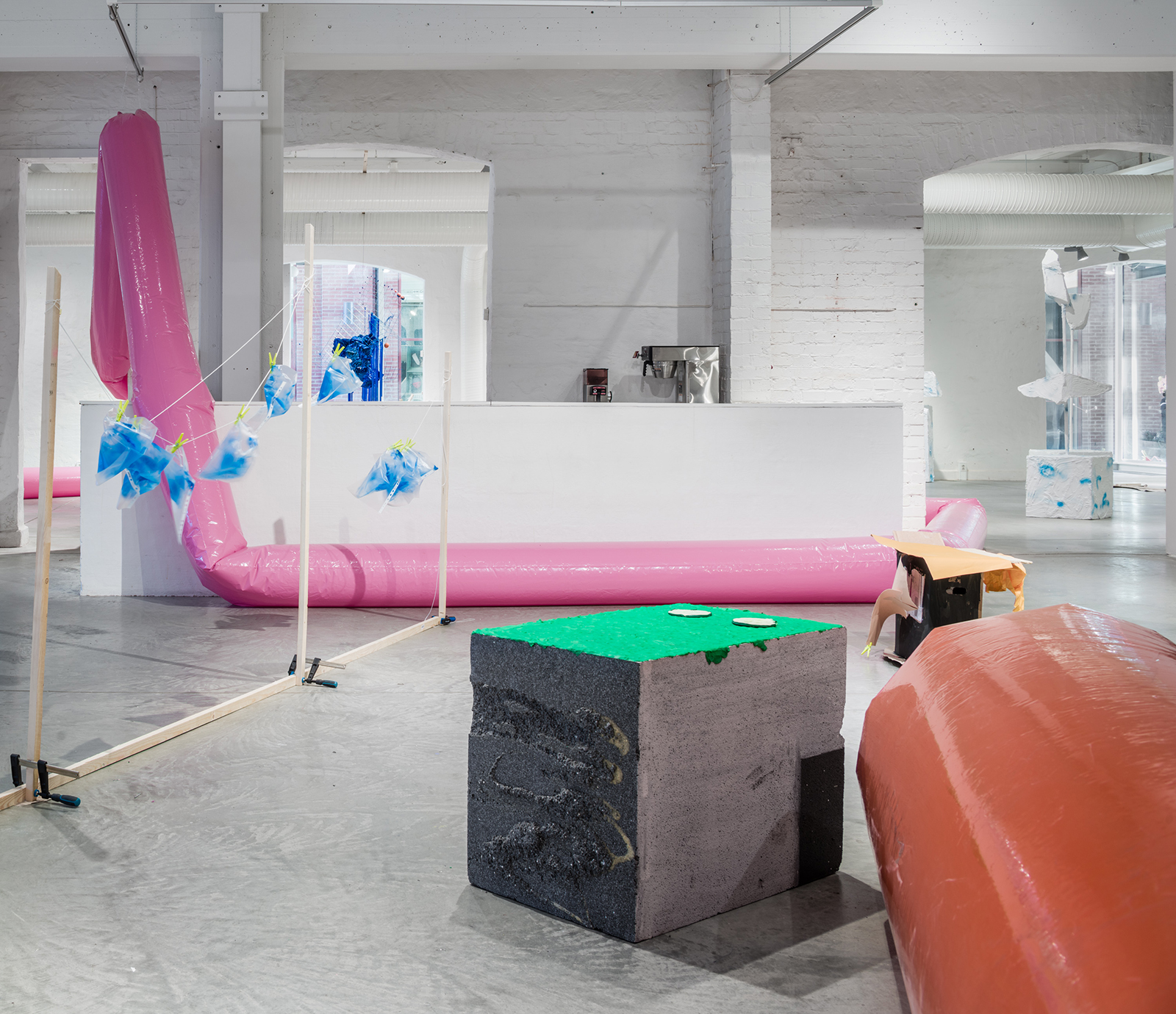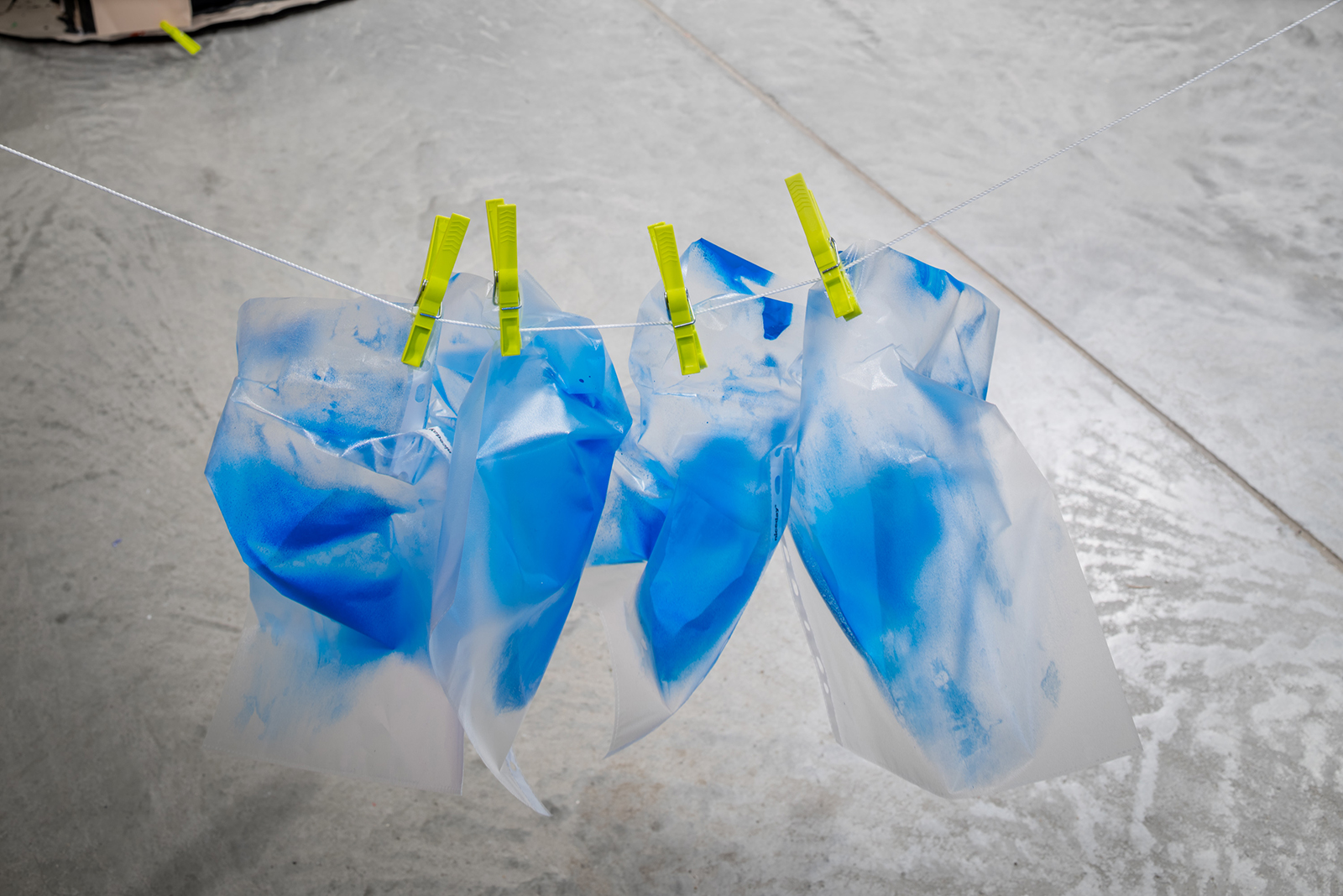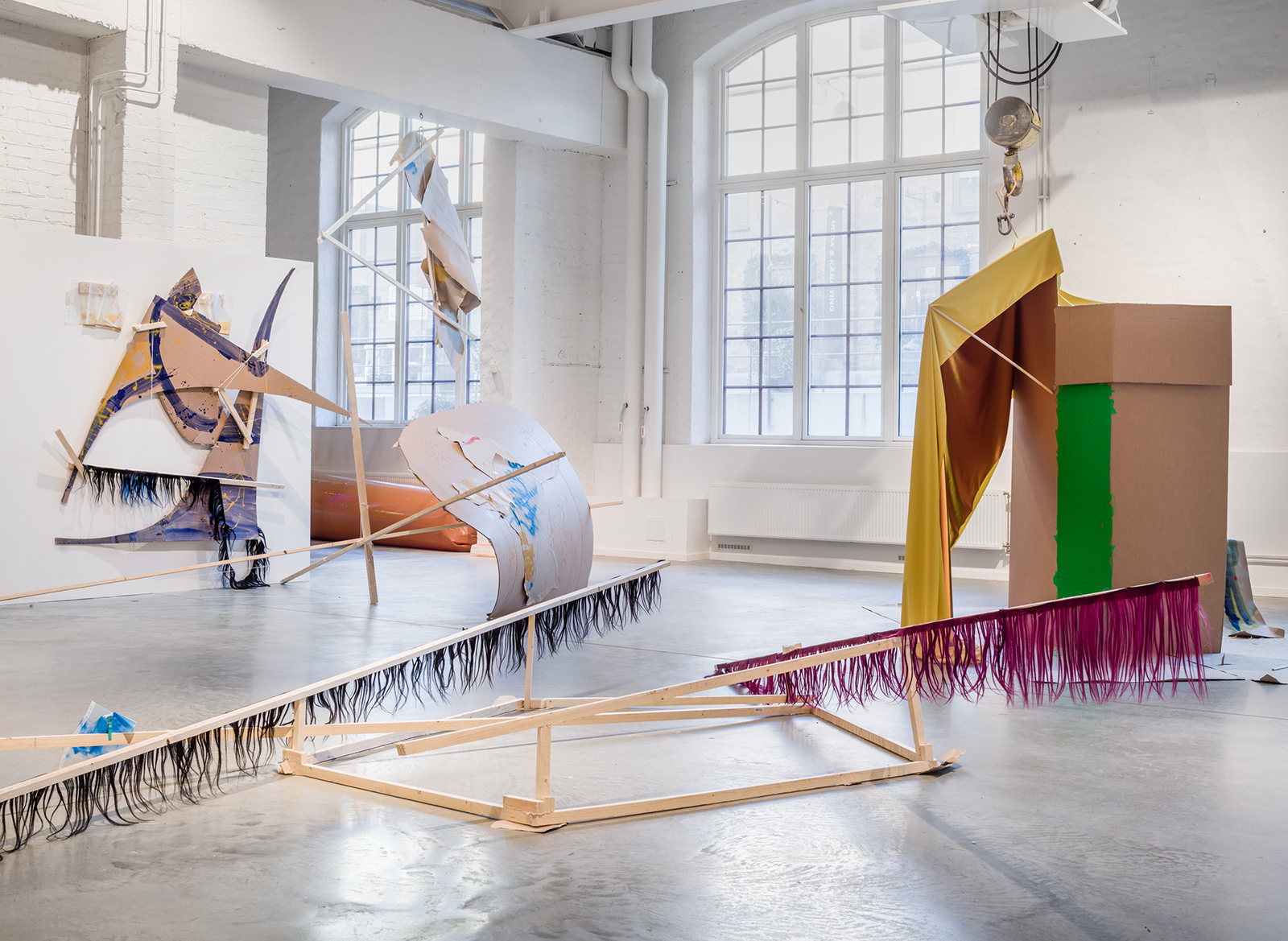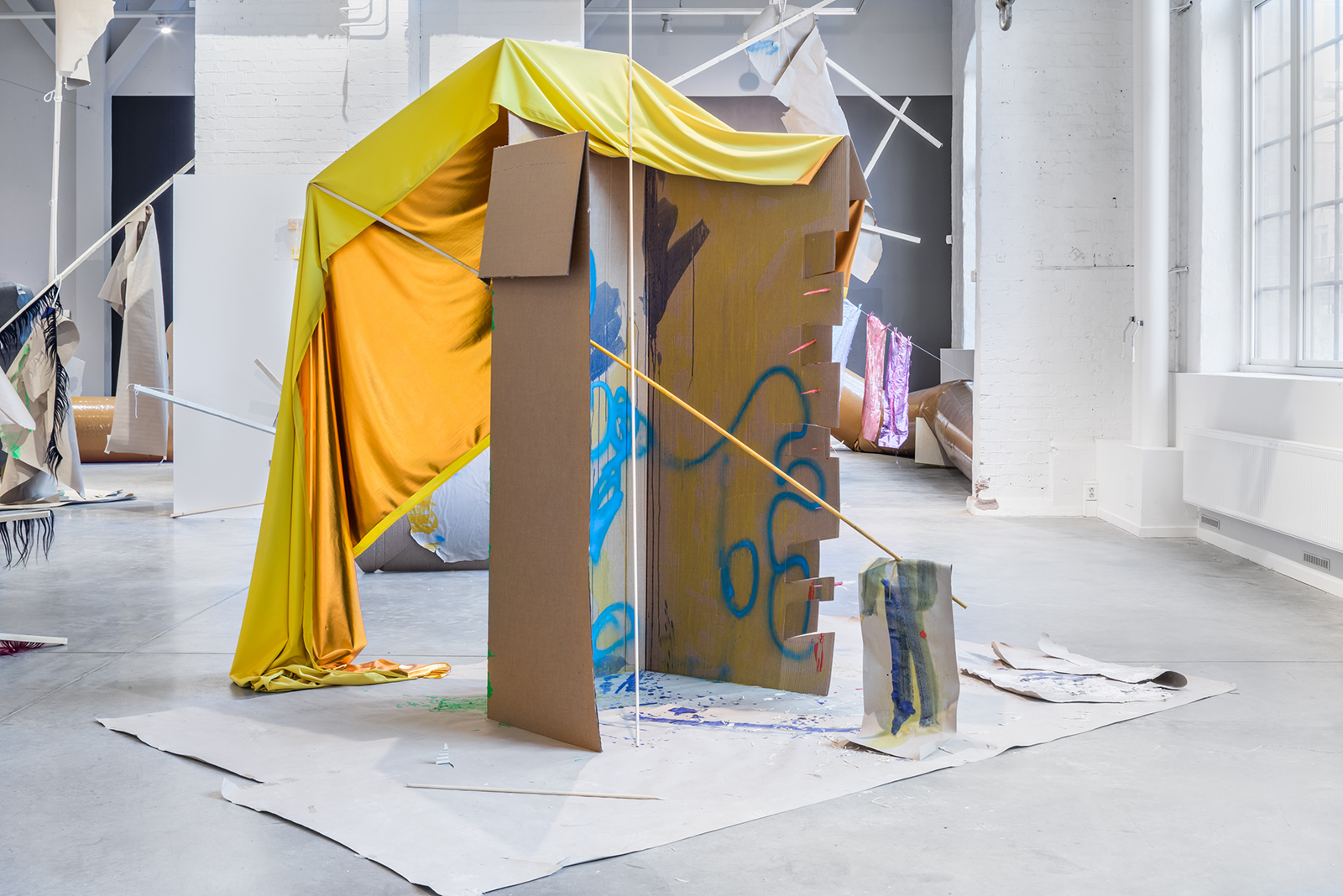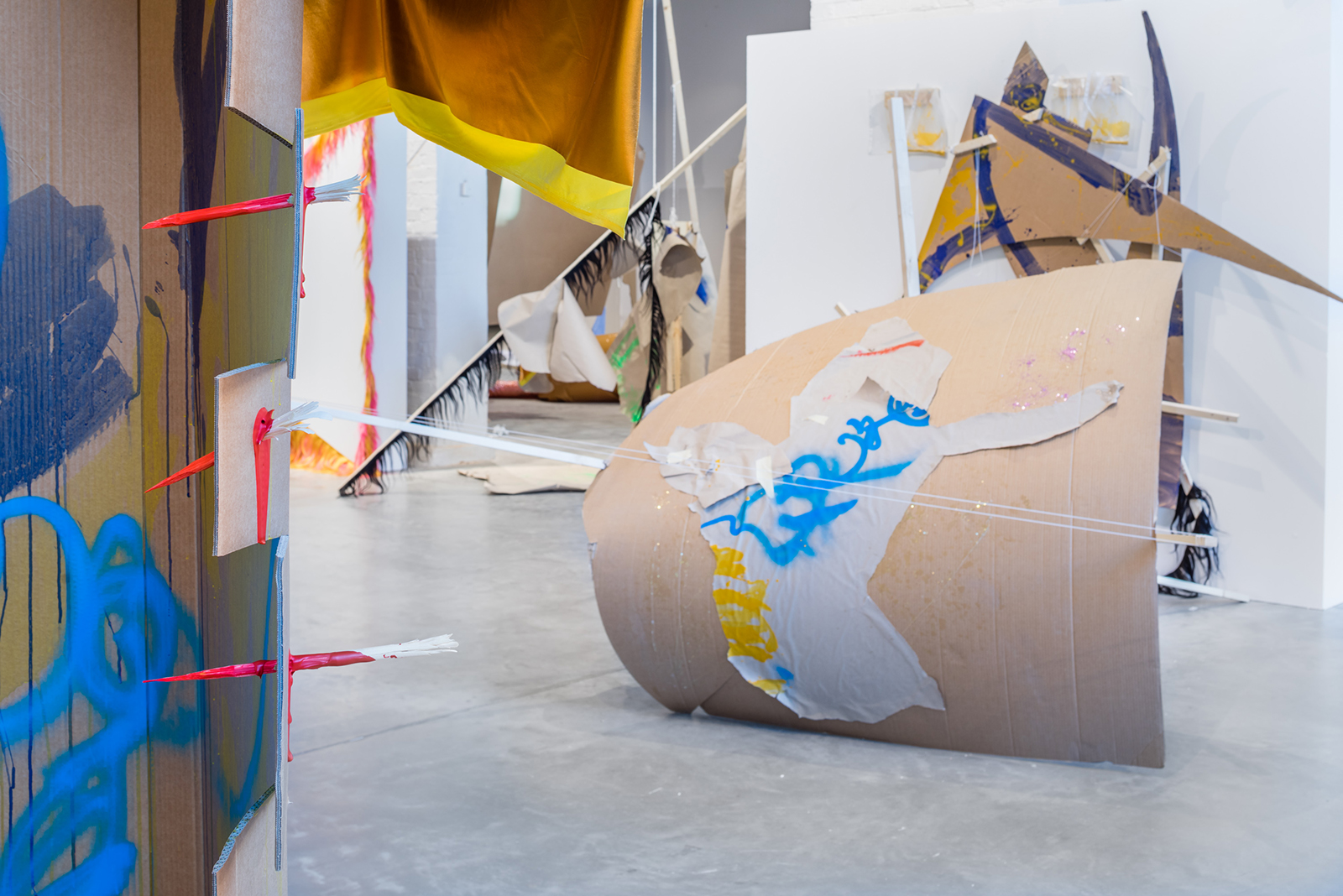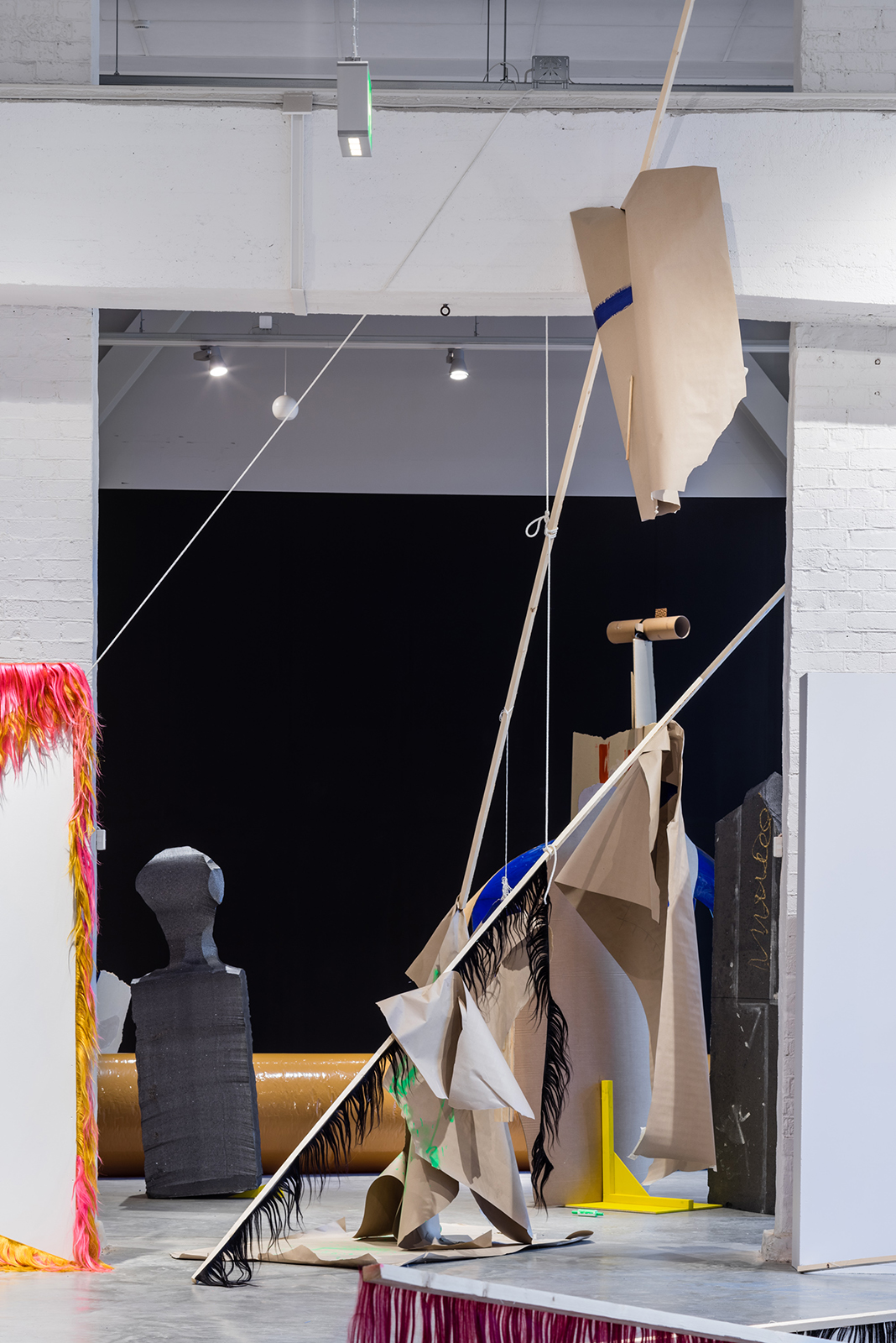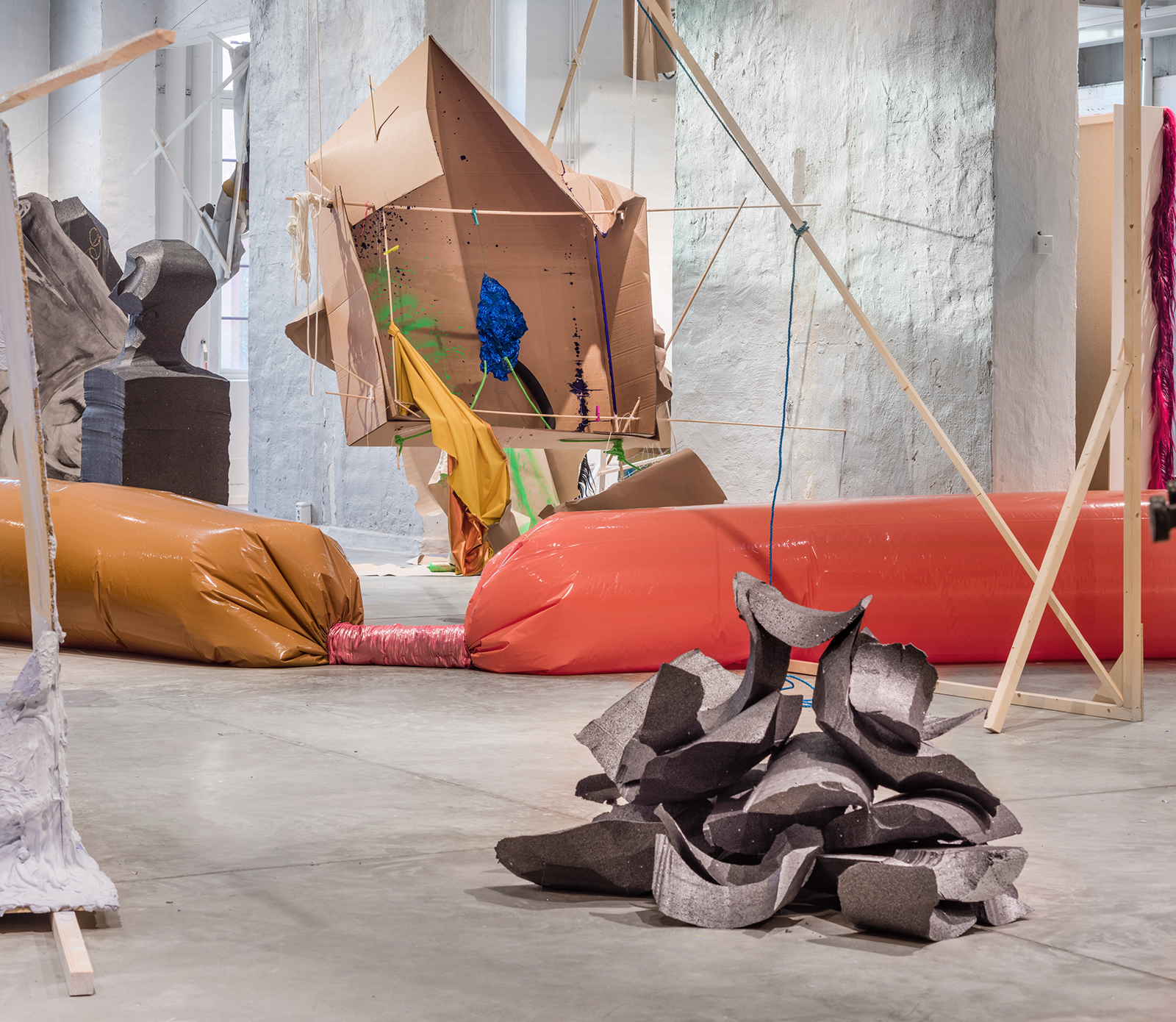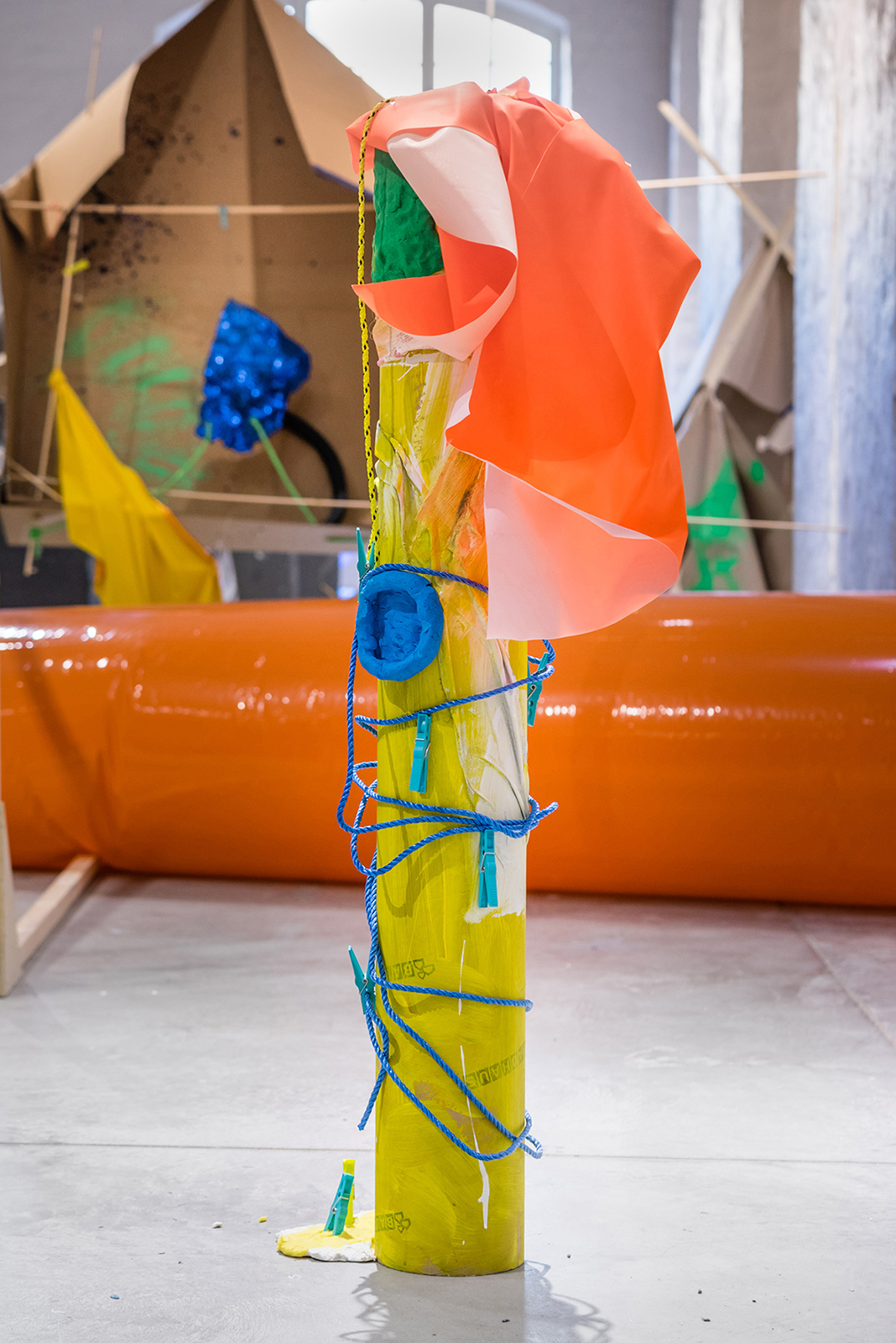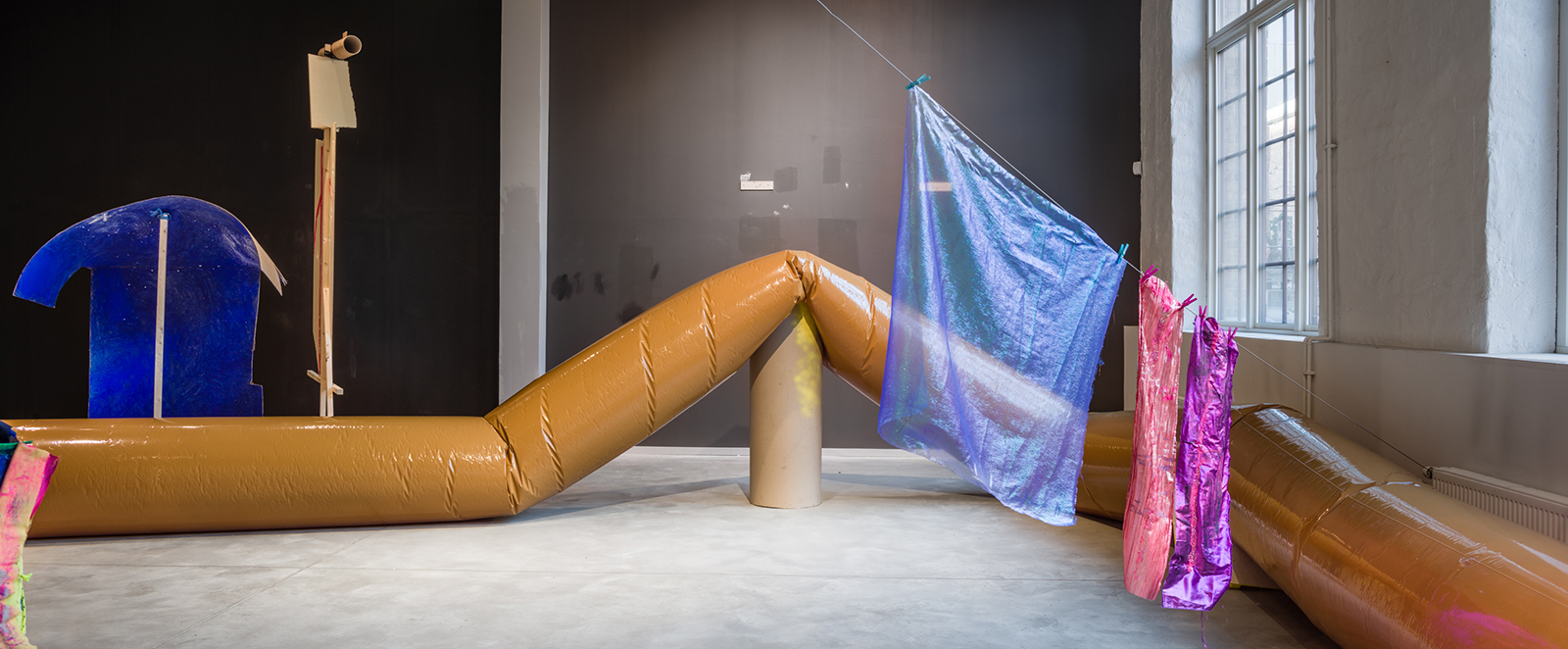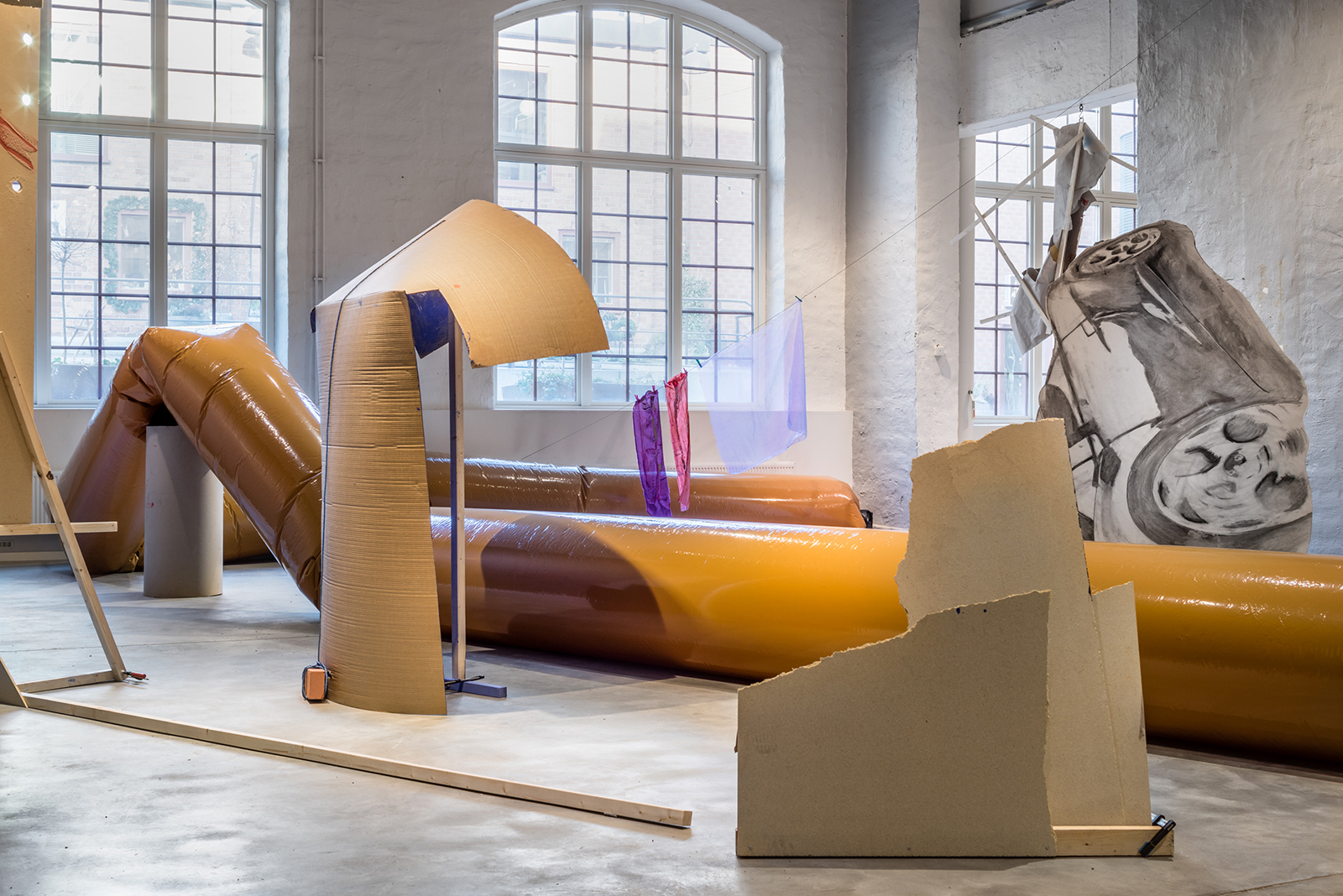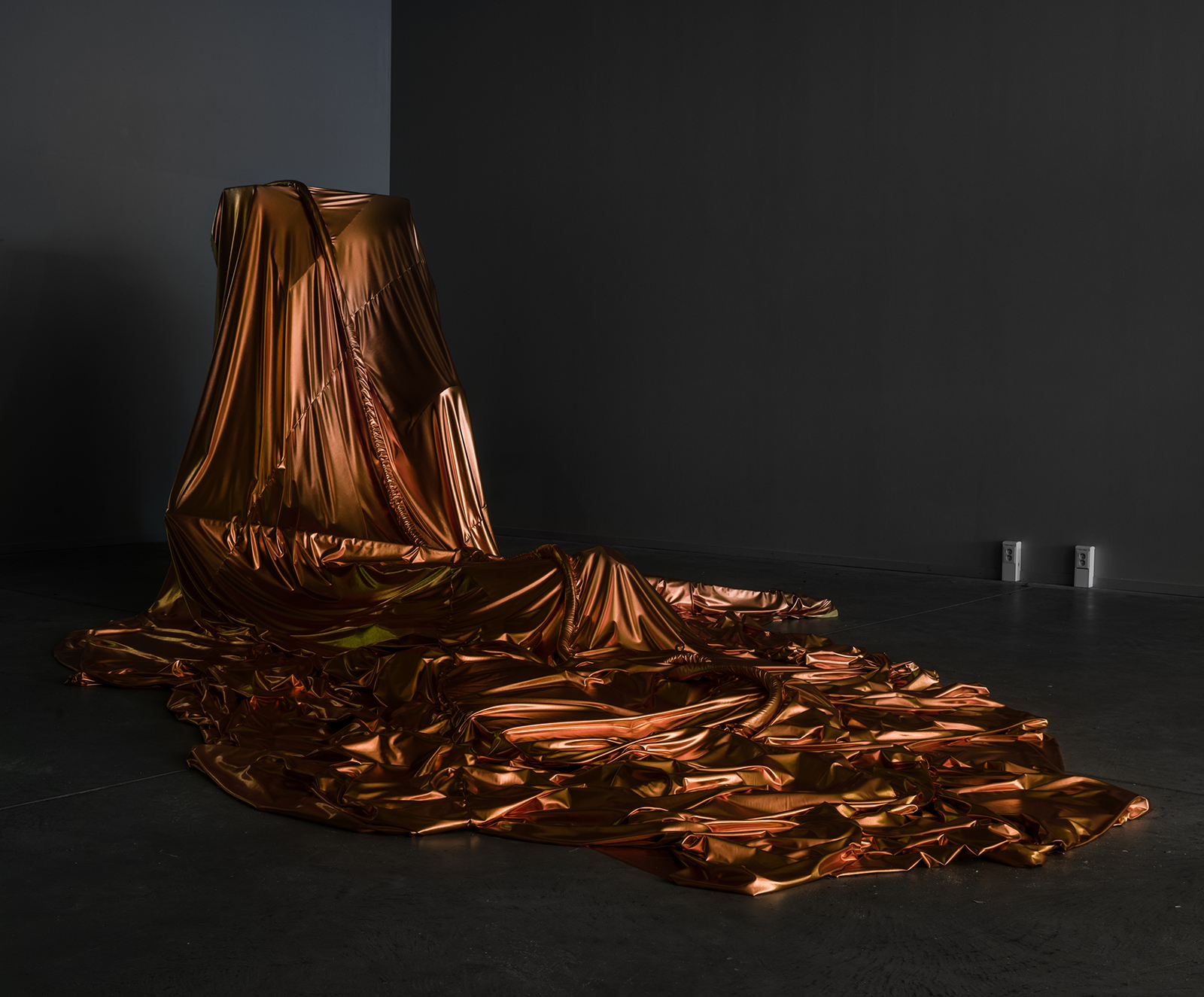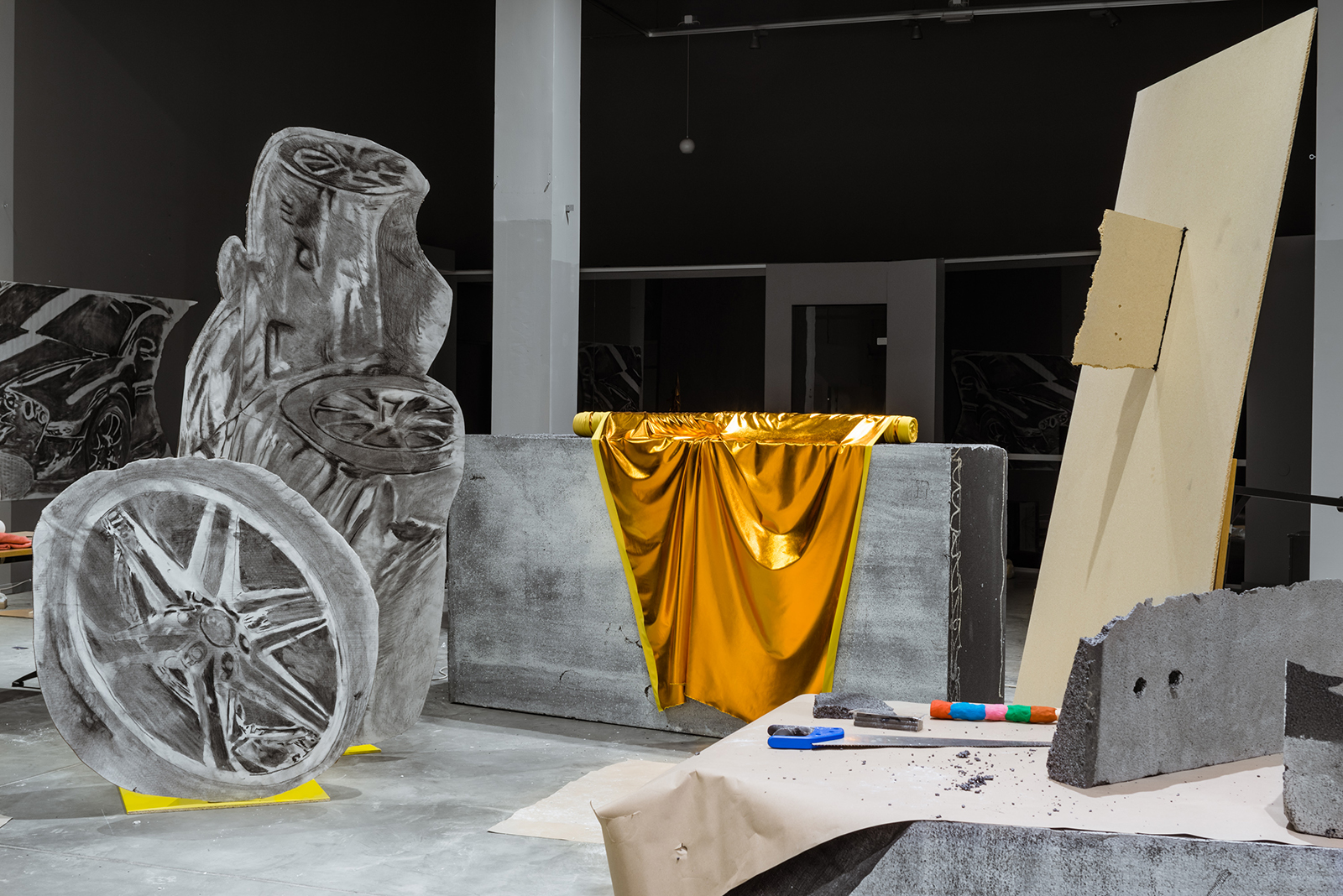 Photo by Jean Baptiste Béranger